Igor Chernin
I am a highly competent IT professional with a proven track record in designing websites, networking and managing databases.
I have strong technical skills as well as excellent interpersonal skills, enabling me to interact with a wide range of clients. I am eager to be challenged in order to grow and further improve my IT skills.
My greatest passion is in life is using my technical know-how to benefit other people and organizations.
Testimonials
Igor is professional and efficient in his approach to work and very well-liked by his colleagues and executive clients. He is well-presented and iable to work both independently and as part of a team. His contribution to all areas of company activity in which he has been involved have been much appreciated.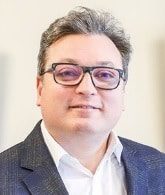 I believe that Igor will make a valuable addition to any organization that he may join. We deeply regret his decision to move on and I recommend him without hesitation.