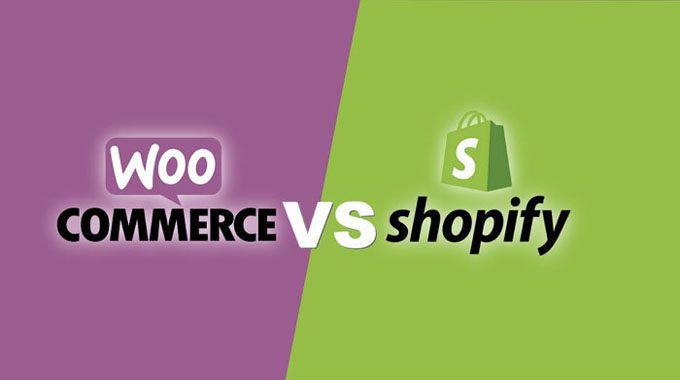 Shopify vs WooCommerce: Which Is the Best E-Commerce Platform for You?
Which hosting provider to choose, what domain to purchase, which theme to pick – setting up a website can require a seemingly endless number of choices. Even more so when we're talking about an e-commerce site, since then you have to make yet another crucial choice: Shopify vs WooCommerce.
There are, of course, plenty of other options available besides these two, but that's not what we're here to discuss. Shopify and WooCommerce are two of the most popular ones, and we're here to pit them against each other.
During this article, we'll be taking a long hard look at both platforms to figure out which comes out on top. It's Shopify vs WooCommerce time!
In a hurry? Watch this video:Click here
What's unique about each e-commerce platform?

Shopify is an all-in-one solution which enables you to create an online store, manage your products, and handle payments using a single service.

WooCommerce is an open-source solution built on top of WordPress, which supercharges the Content Management System (CMS) and enables you to run an online store using the platform you know and love.
Shopify vs WooCommerce: A look at their features
The main difference between Shopify and WooCommerce is the price. While Shopify offers plans starting from $29 per month, WooCommerce is free, but you need to buy your own domain and hosting.
These are the bullet points of the Shopify vs WooCommerce showdown, so keep an eye out for your favorite features:
As mentioned in the table above, using WooCommerce requires you to buy your own web hosting. Although this might seem intimidating at first, it's actually not that difficult of a task to handle.
Just to point you in the right direction, a while ago, we compared the top hosting providers in the e-commerce space – the best hosts for all kinds of e-commerce sites. Long story short, if you're looking for an affordable solution that will be able to handle your WooCommerce setup, check out SiteGround – they will give you a suitable hosting plan for $3.95 / month. (They'll also handle setting up the site for you, but that's another story.)
Who uses those platforms?
Shopify is the home of over 1,000,000 merchants selling everything from customized skateboards to baby-friendly jewelry (yes, that's a thing). It powers both small operations and renowned names such as Lollapalooza and Party Rock's clothing channel.
Let's take a quick look at one Shopify user who has leveraged its features all the way to success.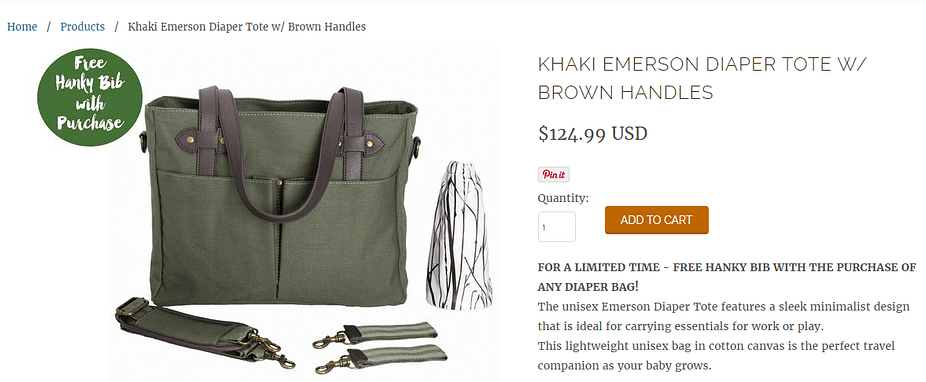 SoYoung makes use of MailChimp through their Shopify integration to send out targeted marketing campaigns. They manage their accounting using the third-party Xero app – which also comes with a Shopify integration – thus making the most out of Shopify's wide catalog of apps.
WooCommerce is no slouch when it comes to adoption – the e-commerce platform powered approximately 400,000 sites by early 2015, and that number will have increased exponentially since.
Plenty of well-known names rely on WooCommerce for their online sales channels, such as Ripley's Believe It or Not! and New Balance. To better understand what the platform can offer, let's take a look at a real use case: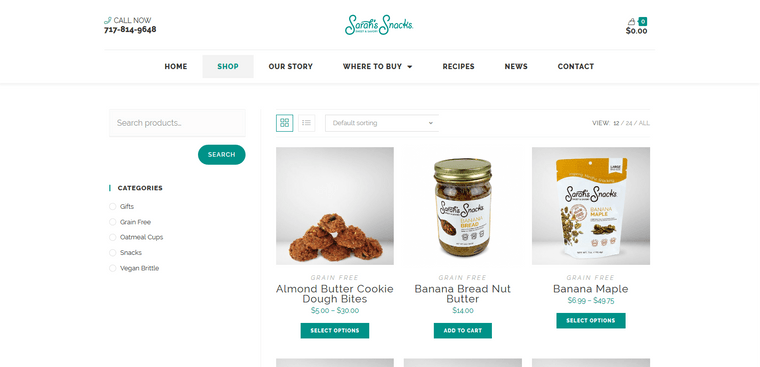 Sarah's Snacks is an online store selling plant-based snacks, and they use WooCommerce to manage their online orders. Their site showcases all the features that you would expect from a professional online store such as reviews, discounts, multiple colors for each product, and related products. It's all made possible thanks to WooCommerce's flexibility.
What about pricing?
Shopify offers a simple pricing method including three basic plans and a custom enterprise option. Their three plans are priced at $29, $79, and $299 respectively, and the main difference between each lies on the fees it charges for accepting credit cards.
These differences may seem minimal at first, but everyone who is familiar with retail operations can attest to the fact that credit card fees rack up fast. Furthermore, each successive plan also reduces the transaction fees for using external payment options such as PayPal and Stripe, as seen above.
Each Shopify plan changes the number of staff accounts available, as well as the ability to send out gift cards, and recover abandoned shopping carts (both are limited to the last two plans).
WooCommerce, on the other hand, costs nothing upfront, but you need to set up hosting on your own. Hosting costs may vary depending on the scale of your store but generally speaking, a modest operation should run you less than Shopify's basic plan.
WooCommerce extensions tend to cost more upfront than their Shopify counterparts, but they're usually sold as one-time licenses rather than month to month subscriptions (as is the case with Shopify).

Shopify vs WooCommerce: Which one is right for you?
We've made it to the end of the Shopify vs WooCommerce brawl, and now it's time to determine which platform is best for you:
Shopify is the way to go for users who don't want to deal with a complicated setup process and need premium support. The service guarantees a smooth ride at the expense of a monthly subscription.
WooCommerce can go blow-for-blow with Shopify and come out on top due to its inherent flexibility. However, its setup process is a bit more complicated and will require you to get your hands dirty. It's perfect for those of you who have an affinity for open-source software and want to customize every aspect of your experience.
It's perfectly normal to feel intimidated by the choice of which e-commerce platform to pick. Running an online store is a massive undertaking, and choosing the wrong one could potentially cripple your operation right from its inception.
Both Shopify and WooCommerce are great platforms on their own right – although each has its own set of pros and cons. As long as you go with whichever one suits your needs the best, you'll have made the right decision.
For which platform are you rooting when it comes to Shopify vs WooCommerce? Tell us why in the comments section below!